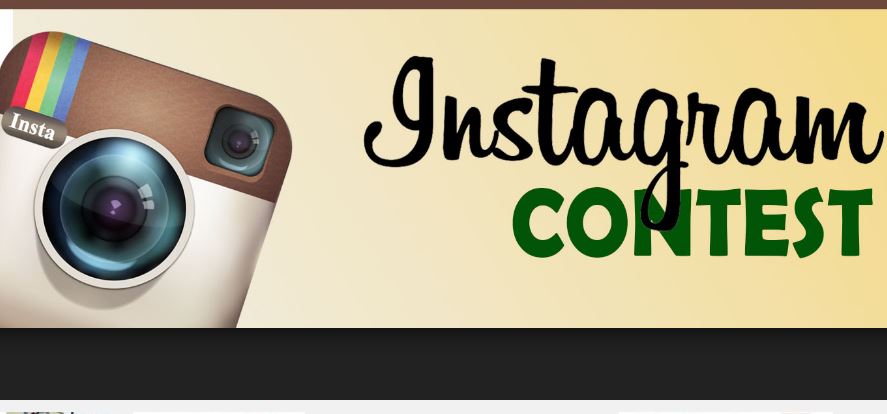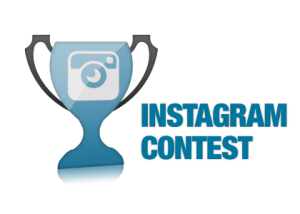 Creating an Instagram campaign requires pulling a few marketing levers and understanding how the software works in order to launch a successful Instagram contest. A cool aspect of running an Instagram campaign that you probably have noticed is it doesn't have as many promotion limitations as other platforms. In this article we have the 7 easy steps to run an Instagram contest.
Instagram capitalizes on user generated content (UGC) and typically requires very little commitment for participants. (Which is a good thing).

1: Plan objectives and goals.
The key to running a successful contest is to have a purpose — one that aligns with the interests and behaviors of your target audience. This includes:
Growing your brand presence
Increase followers
If you laid out goals at the outset of the contest, then you should know how to measure the success of those goals. Decide on your key metrics and how often you'll track them. For starters, you might want to look at:
Number of entrants and comments
Engagement levels
Follower count
Website or landing page traffic
Product trials or purchases
Positive and negative sentiment
Whether you're looking to grow your brand presence on Instagram or build out your list of followers, it's important that you set a specific goal so that you're not left wondering whether or not you were successful in the end.

2: Choose the Type of Contest
You have the opportunity to be as creative with your contest concept as you'd like. Listed below are three standard types of contests:
Like Contests
Comment Contests
Reposting Contests
Photo Challenge Contests – (UGC)
The "Selfies" Contests
Voting Contests
Tag a Friend
With very minimal effort, your customers can potentially win cool stuff and maybe show off a little too. In exchange, you get to connect with your audience and get people excited about your brand. If you have a question about conducting a contest, shoot us an inquiry.
The Like Contest
For this contest, you simply post a picture of your product on Instagram and invite visitors to "double-click" and "follow" you. At the end of the contest, a random winner is drawn and notified through their email.
The winner of the contest gets a free product and you create numerous followers in the process. It is perhaps the simplest contest you can use to gain "likes" and "followers." You can do this on a weekly basis.+ The benefit of this type of contest is that it's so simple to enter that you can easily increase your engagement.
The Comment Contest
Comment Contests – A comment-to-win contest is when you ask users to comment on a photo uploaded by your brand for a chance to win a prize. It's an opportunity for your audience to get creative. Similar to a caption contest – For example, brands can pose a question to their audience and choose the best answer as the winner, like you do in a caption contest.
If your goals are to gain valuable feedback and increase post engagement, a comment entry contest is the way to go. You can combine LIKE & FOLLOW requests.
The Reposting Contest
A reposting contest is when you ask users to regram Instagram content onto their own feeds for a chance to win a prize.
Photo Challenge Contest – (UGC)
This contest is by far one of the most popular on Instagram. You are requesting user generated content. It's simple to orchstrate. Ask users to post a photo on their personal account and use the contest hashtag or tag the brand for a chance to win a prize.
The "Selfies" Contest
Everyone seems to love taking pictures of themselves in various environments and with special people. These are some of the most shared photo types on Instagram.
You can require contestants to take a special picture of themselves with one of your products. The winner of the event could receive a free product or something used to advertise the brand. You could run contests with best "selfies" from weddings, sporting events or holiday events. The possibilities are endless.
The Voting Contest
You could run a photo contest requesting the best travel or vacation photos. The key here is to add a voting feature that invites the public to vote on their favorite pictures. The winner could win a product from your business or some accessory associated with traveling. Getting invovled – This is one of the most popular methods of getting the public involved in the event.
Tag a friend
A tag-a-friend contest is when you ask users to tag their friend in the comment thread of your brand's photo for a chance to win a prize.
3: Find the perfect hashtag.
When an enthusiast participates in a contest, how are they tracked? It's through the use of a specific hashtag you designate (so you can find and note the entry).
A good hashtag is a key to any engaging Instagram contest. Without it, there's no link between the contest and the content being generated.
If you settle on a generic, crowded hashtag such as #ThrowbackThursday, it's likely that you'll have a hard time figuring out who your participants actually are.
Coming up with a hashtag is like coming up with a website address. Any names you come up with, search it to make sure you have a unique one. Consider the following hashtag guidelines:
Short – Create a hashtag that sticks in people's minds.
Applicable – Make sure you're creating a hashtag that is very clearly related back to your brand name, product, or services
Unforgettable – Your hashtag needs to be memorable enough for users to think about it once and remember to act sometime later. Avoid weird spellings and confusing word choices.
Using the right hashtags in your Instagram post and comment sections is key because it allows you to track entries easily. If you're not sure what type of hashtags to use, here's a good list to start with:
#(your brand's name)
#Instagramcontest
#Instagramgiveaway
#instagood
Don't underestimate the power of a good hashtag. For more informaton on HASHTAGS – review Hoostsuite's guide on Hastags.
4: Choose a Relevant Prize
You're more likely to attract users who are actually interested in your brand if you give away something that's related to your product or service. Consider your target audience, your budgetary constraints, and how aggressive your goals are.
The exercise is to find a proper reward  to outweigh the cost and energy required to enter the contest. Awards that brands use for contests includes:
Gift cards
Free services
Coupons
Giveaways
Goodie bags
As with any social media contest, you don't want just any followers, you want the right followers. The best way to find those people is to offer a prize that's relevant to them as well as your brand.
5 Clearly define a theme
In a sense, the people entering the contest are working for you. And since it is user-generated-content UGC, you need to pick a theme so your users know what kinds of pictures and videos to post.
Select a theme that aligns with your market, product, or service. In addition, take advantage of holidays, seasons, and events that align with your product or brand.
6: Spread the Word & Drink the Kool-Aid
If you build the world's best mouse trap, will they beat a path to your door? Not if they don't know about it.
Where's the best place to start spreading the word? The possibilities are seemingly endless, but here are a few ideas to inspire your promotion efforts:
Your blog – Write a post on your site detailing the contest, and use it as a launch point for your contest's landing page.
Email – Extend the invitation by sending over a quick and friendly email to announce the offer.
Other Social Media accounts – Cross promote with your other social media properties. Post about it on Facebook, tweet the link,
Keep in mind the following before you get started:
Hook: What's your campaign or contest theme? What will get people interested?
Channels: How will you promote your Instagram contest across your other social channels?
People: Are there relevant influencers or events you can tie the contest to?
Timing: What are your promotion dates? Is this part of a broader campaign or is it a standalone contest? Is it a seasonal campaign or a regular campaign?
Internal roles: Who is involved and what will they do?
Barriers: Are there any foreseen blockers or risks? Do you have a mitigation plan?
Contest momentum: How will you keep the momentum going during the contest?
7: Explain the winning process
Part of a well-designed contest is informing your participants of how the winner will be chosen. Most contests are determined based on one of two ways: a vote or a jury. Let's explore how each option works …
Voting – A great way to boost the virality of your contest is to have participants compete for the most Likes. If the prize is valuable enough, your participants will likely share their posts with their friends across channels in order to get as many Likes as possible.
This strategy helps maximize your audience's reach. At the same time, it can be detrimental to your contest, as you run into issues with folks using "Like bots" to gain artificial Likes. To avoid any complications here, you'll want to put forth very specific rules that address the use of these types of workarounds.
Jury – For the sake of quality and overall fairness, the jury method is the clear winner. With the jury method, you select a group of experts to decide upon a winner, rather than relying on a voting system.
Bonus Tip:
Manage Your Audience – Crowdfire is a tool to manage your relationships on Instagram and Twitter. Find inactive users and unfollowers and locate relevant users to follow. Keep track of how your social media updates affect your follower/unfollowers states. Check the relationship between any two Twitter/Instagram accounts.
You can also use Crowdfire to learn who your most engaged fans are, so you know to interact with those people more often.
2nd Bonus:
TakeOff is an app from Crowdfire to schedule Instagram posts. Automatically schedule posts for times when they'll be seen by most of your followers. TakeOff analyzes your captions to suggest relevant, high discovery hashtags. Add clients or team members who help you review or create content for Instagram.
7 Easy Steps Run Instagram Contest – Conclusion
Instagram's broad promotion guidelines give you the freedom to create and host giveaways without a lot of hassle. To have the most success, be creative with the types of contests you run, choose the right prize and use popular related hashtags to attract the right audience.