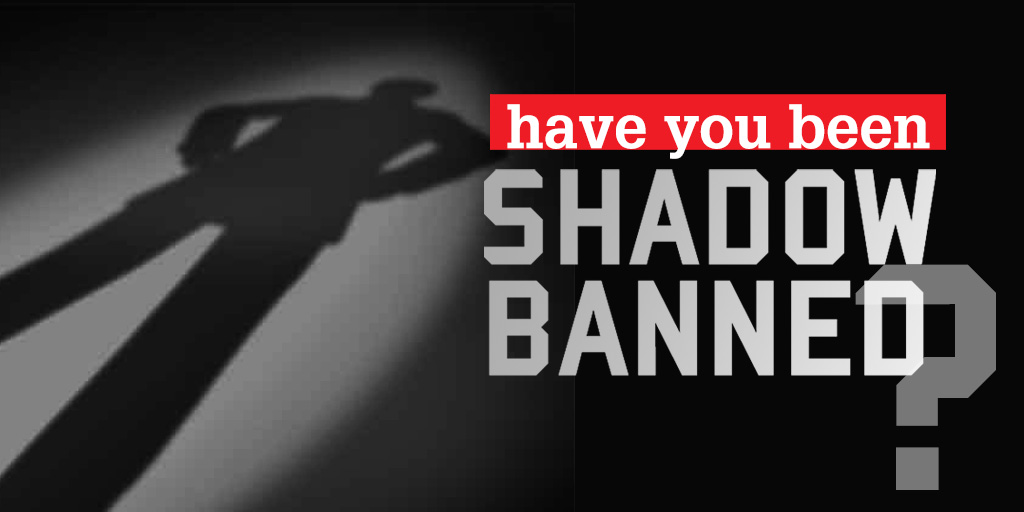 Promoting a cannabis business on social media platforms like Facebook and Instagram is a proven strategy to build a business. The challenge for firms promoting their business with Facebook are the rules for what's allowed have become arbitrary and inconsistent.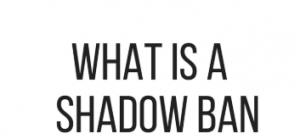 Facebook has been making it more difficult for enthusiasts to discover cannabis-themed firms, trade groups, regulators, and even media outlets. Reported by Marijuana Moment.
The latest reports are in and indicating that Facebook is shadow banning cannabis-related pages. Shadow banned pages have not been deleted, instead, can no longer be discovered via Facebook search results. Users who have already "liked" the page will continue to see its content.
Let me illustrate, if you conduct a Facebook search for National Cannabis Industry Association or Marijuana Policy Project on Facebook, you'll find no results; but if you search for the Drug Policy Alliance, their page pops right up.
Shadow Banning is a term used to describe a discreet ban of a user on a particular service. Instead of outright banning an account, a shadow ban allows the user access to the service as normal. The key difference is any contributions are either invisible or hidden in a way so no one can view them.
For example, contributions might not appear through search features. A big reason why services just don't ban users who engage in bad behavior: They will just start new accounts. Reported by USA Today.
So when posting publicly, unbeknownst to anyone, their posts aren't visible to the Public… It's a trick to make them think people can see their posts, but actually preventing the Facebook populace from seeing the information.
Facebook's Community Standards Page
In their community standards page, Facebook has a list of don'ts for marijuana firms. Now if you pass over the following list, you may just get shut down by the boys and girls in blue.
Content that depicts the sale or attempt to purchase marijuana and pharmaceutical drugs. This includes content that
Mentions or depicts marijuana or pharmaceutical drugs
Makes an attempt to sell or trade, by which we mean any of the following:

Explicitly mentioning the product is for sale or trade
Asking the audience to buy
Listing the price
Encouraging contact about the product either by explicitly asking to be contacted or including any type of contact information
Attempting to solicit the product, defined as:

Stating interest in buying the product, or
Asking if anyone has the product for sale/trade

This applies to both individual pieces of content and Pages and Groups primarily dedicated to the sale of marijuana or pharmaceutical drugs
At this time they don't post a list of what will get you shadow banned because it's a secret.
Solutions to the Shadow Ban Issue
These suggested ideas should be considered  because you never know when Facebook will negatively impact your social media assets.
Take a break. Wait until Cannabis is legal and then you won't have to worry about all this mishegoss. Well, if this doesn't float your boat then…
Invest in yourself. Take your budget and spend it on driving traffic to your own marketing funnel. Utilize email and mobile marketing to build your relationships.  Well, if this doesn't float your boat, then try these Facebook hacks from CannaContent…
Share content within your networks. The shadow ban did not delete groups, pages, events, and the like from Facebook – it just makes them extremely difficult to find. Consider sharing your content with a cannabis-centric Facebook community you already joined… leverage your community.
Explore the "related" column. The "related" column attached to events, groups, and pages is producing cannabis-related results without any special tricks. Exploring this channel can help you discover other cannabis-centric communities on Facebook.
Use related keywords that aren't shadow banned. As of this writing, slang like "420" and "weed" is still searchable.  These searches will likely reach different audiences than "cannabis" and "marijuana," but these two groups do have some overlapping interested users.
Evaluate other platforms. If your business or brand is not as active on Instagram, Twitter, Pinterest or other platforms, then check it out.