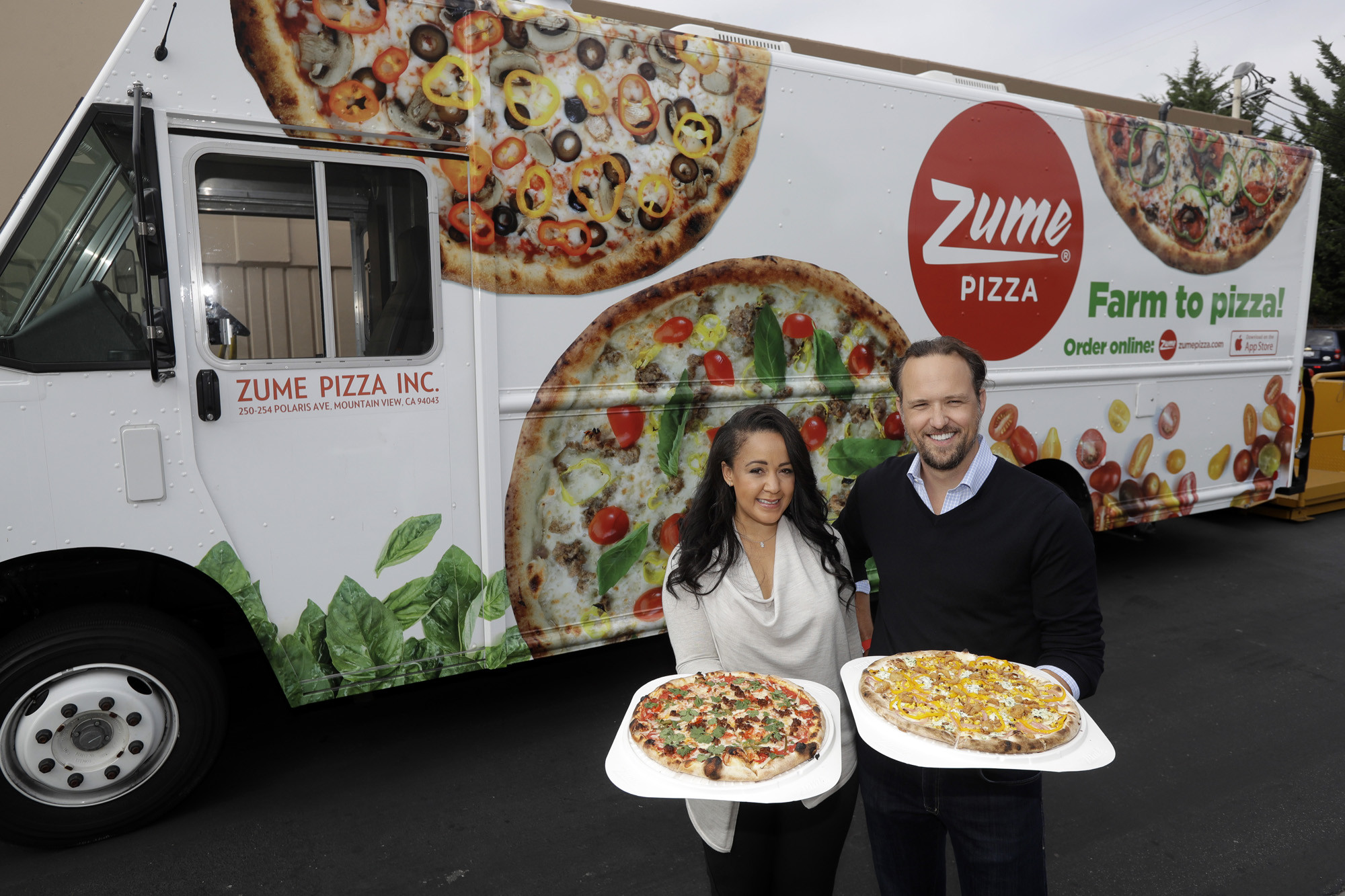 Technology Changing the Way We Eat
A Silicon Valley-based startup is taking e a slice out of the nearly $40 billion pizza industry by using robots to make  pies. The concept of a robot-powered pizza delivery service came from friends and cofounders Julia Collins and Alex Garden, who wanted to make high-quality pizza more affordable. We are starting to see the next generation of technology interacting with humans with technology changing the way we eat and consume food.
Each pie is baked in the delivery van, which means "you get something that is pizzeria fresh, hot and sizzling," says Garden. It's an important detail; as cool — and cost-saving — as Zume's robots are, taste matters most.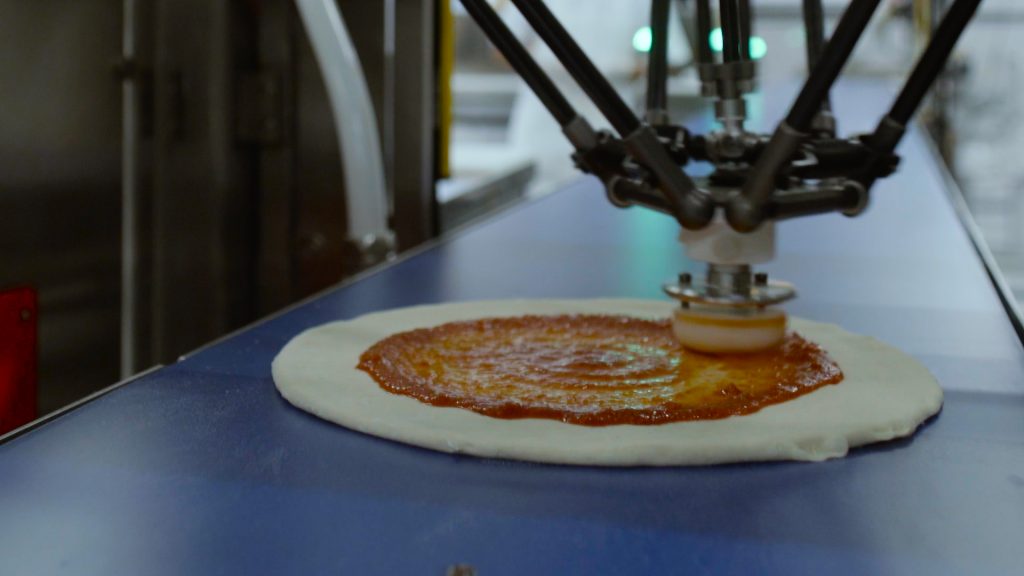 A robot places pizzas into an oven as it comes off a conveyor belt at Zume Pizza in Mountain View, Calif., Wednesday, Aug. 24, 2016. Zume Pizza uses robots to make customers' pizza, hoping to reduce labor costs and therefore make pizza a more profitable venture. One robot spreads the sauce on the uncooked pies, then humans add toppings, and another robot pops it in the oven. They are also rolling out delivery trucks with smart ovens to cook pies en route to customers.
Robot-powered pizza delivery service – Churning out 288 pies an hour – The back room at the Zume Pizza headquarters, which is capable of churning out 288 pizzas an hour, looks more like a manufacturing plant than a restaurant kitchen.
To date, it seems Zume is doing a pretty good job on this front. The restaurant has four stars on Yelp — compared to the 2-star average of the local Domino's Pizza.