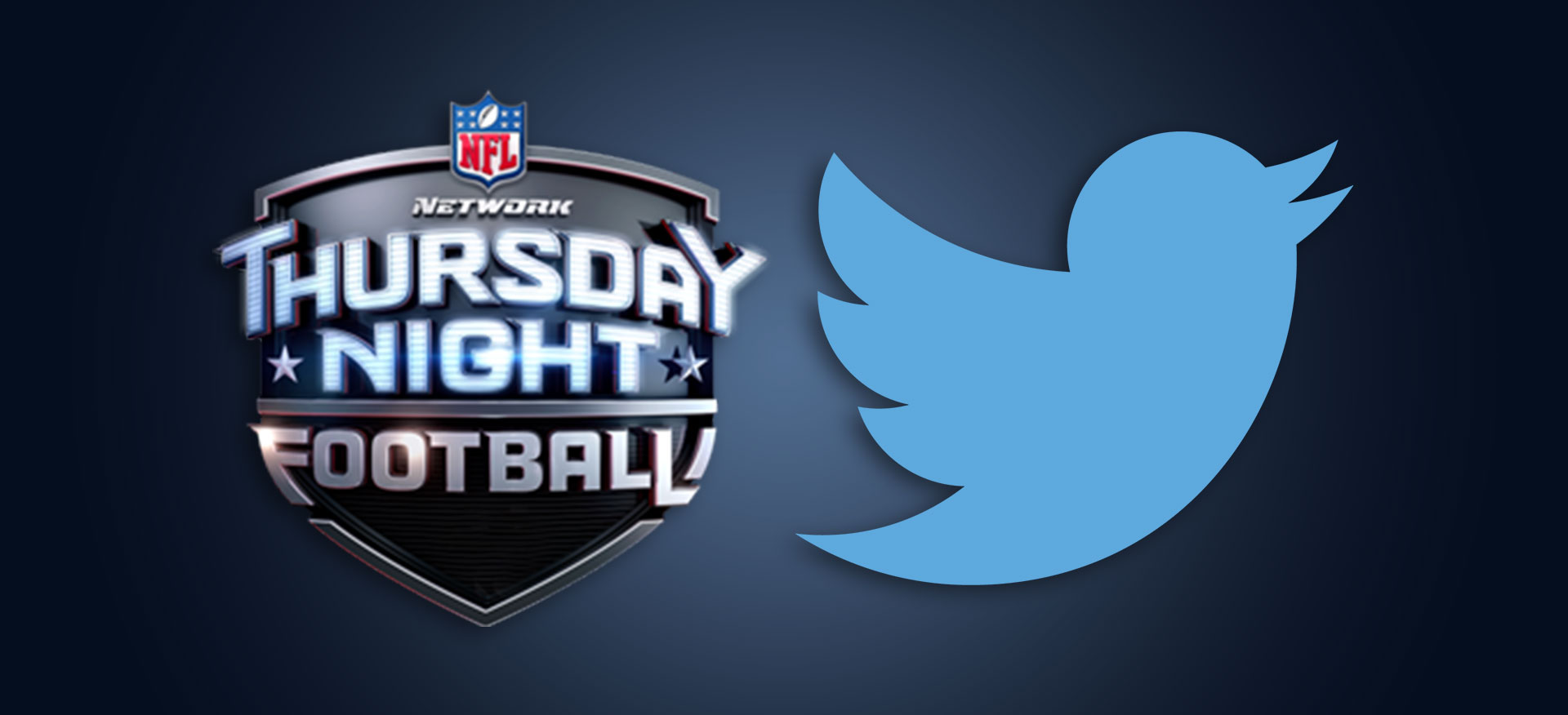 The merging of legacy broadcasting with the Internet continues unabated. Twitter now will provide free, live streaming video of Thursday Night Football to the over 800 Million registered and non-registered users worldwide on the Twitter platform located on mobile phones, tablets, PCs and connected TVs.
Results? The first game averaged 243,000 viewers and drew 2.1 million total views.
Reported by Ad Age: The audience numbers have been called "underwhelming" by some sponsors of Twitter's live-streaming of Thursday Night Football. One agency executive said that a client who sponsored the games could even ask for "make-good" ad inventory during future programs. "We're seeing a significant under-delivery from Twitter for our spots," the agency executive said, speaking on condition of anonymity. "The problem is people aren't watching full games."
This is just the tipping point. Just like telephone land lines are becoming extinct, televisions are seeing a decline. In addition, online advertising can be more effective. Twitter has said that the ads have a 98% completion rate, which is an overwhelming number for TV-style commercials on a digital platform, where more common formats such as pre-roll struggle to keep viewers.
More Content – In addition to live streaming video of NFL action, the partnership includes in-game highlights from TNF as well as pre-game Periscope broadcasts from players and teams, giving fans an immersive experience before, during and after games.
With this partnership, the NFL has again extended its digital presence, making the most valuable content in sports and entertainment available across multiple digital platforms free for all users.
"Twitter is where live events unfold and is the right partner for the NFL as we take the latest step in serving fans around the world live NFL football", said NFL Commissioner Roger Goodell. "There is a massive amount of NFL-related conversation happening on Twitter during our games and tapping into that audience, in addition to our viewers on broadcast and cable, will ensure Thursday Night Football is seen on an unprecedented number of platforms this season. This agreement also provides additional reach for those brands advertising with our broadcast partners."
The NFL's motivation in making the deal with Twitter was to attract viewers who may not have cable and who use social media regularly and value mobility.
Twitter will livestream CBS's broadcast for the first five Thursday Night games and NBC's for the final five. The games will play alongside curated tweets and Twitter's live video app, Periscope, will provide fans with sideline coverage before and after the game.
Thursday Night Twitter Game Day – Twitter NFL Live-Stream
Week 2, Sept. 15: New York Jets at Buffalo Bills
Week 3, Sept. 22: Houston Texans at New England Patriots
Week 5, Oct. 6: Arizona Cardinals at San Francisco 49ers
Week 6, Oct. 13: Denver Broncos at San Diego Chargers
Week 7, Oct. 20: Chicago Bears at Green Bay Packers
Week 11, Nov. 17: New Orleans Saints at Carolina Panthers
Week 13, Dec. 1: Dallas Cowboys at Minnesota Vikings
Week 14, Dec. 8: Oakland Raiders at Kansas City Chiefs
Week 15, Dec. 15: Los Angeles Rams at Seattle Seahawks
Week 16, Dec. 22: New York Giants at Philadelphia Eagles
In February of 2016, the NFL announced that both CBS and NBC will broadcast five Thursday Night Football games, growing the package to 10 broadcast games in 2016 and 2017 from eight in 2014 and 2015. All Thursday Night Football broadcast games will continue to be simulcast on NFL Network. NFL Network will also exclusively televise an eight-game schedule of regular season games comprised of Thursday Night Football, late-season games on Saturday, and additional games to be determined.